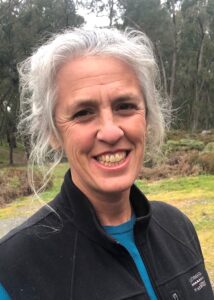 Program Manager: Suz Christison
Suz commands over 25 years of experience in group facilitation and training, leadership development, community engagement, project management and strategic planning. Suz initially trained and worked in outdoor education and then grew her career across a range of roles in a spread of industries, including natural resource management, health, local government, community, small business and disability. Suz went on to establish her own facilitation and training business in 2016, through which she has successfully designed and delivered a range of leadership programs across the region.
Suz is herself a graduate of the AVCL Annual Program (2013), and holds a range of qualifications including her Masters in Teaching, a Diploma in Frontline Management from the Groupwork Institute of Australia, a Certificate IV in Training and Assessment and is a Graduate of the Australian Institute of Company Directors course.
Suz lives in Whitfield in the beautiful King Valley and has been active in her local community in a range of ways across the arts, sustainability and education.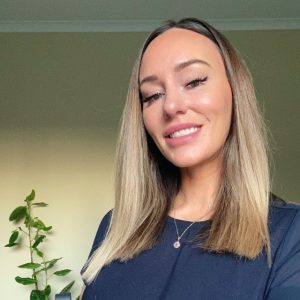 Business Coordinator:  Madeline Hines
Madeline has a Diploma in Business Management, and considerable expertise in project and change management. Her role at AVCL is detail focused, leading the planning and implementation of projects, programs and initiatives, in addition to coordinating key business functions. Madeline is the key point of contact for AVCLP Alumni, and plays an active role on the AVCLP Alumni Subcommittee.
Madeline has a keen sense for the critical role of community leadership within regional Victoria, and is passionate about her contribution to AVCL and the broader North East and Border regions.
Contact Madeline: office@avclp.org.au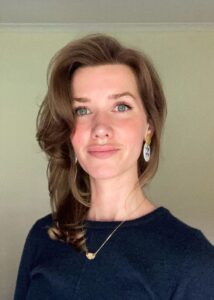 Administration Officer:  Billie Robertson
Billie provides administration support across all facets of the organisation, in addition to undertaking specialist projects. She has experience working and volunteering in the NFP sector, in fundraising, advocacy and awareness and has previously worked in an administrative role for the University of Melbourne.
Billie was born and raised in North East Victoria and now lives back in the area after time spent living in Melbourne, on the Sunshine Coast and in Central Victoria. She is passionate about the area in which she grew up and is glad to be part of an organisation like AVCL which is facilitating community growth, connection, and leadership in the area.
Billie also volunteers as a wildlife rescuer and enjoys the peace and beauty of the hills of the Strathbogie Ranges and the abundance of wildlife in the area.
Contact Billie: data@avclp.org.au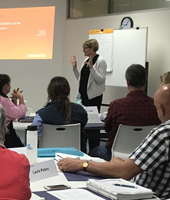 Special Projects Team
Our community engagement specialists know what makes communities tick.
Alpine Valleys Community Leadership is able to draw from its Annual Program's resources and networks to provide a talent pool of program presenters, facilitators and 400-strong AVCLP Alumni as required.
This talent pool includes a range of specialists with the ability to deliver program content and to facilitate workshops.
Alpine Valleys Community Leadership works closely with the Victorian Regional Community Leadership Program Secretariat to deliver state-wide community development and leadership development initiatives.