Interim Executive Officer:  Narelle Martin
We are pleased to announce that Ms Narelle Martin is joining us as the Interim Executive Officer to assist while the recruitment for the new Executive officer is underway. Narelle is a graduate of AVCLP (2011-12) and is an active member of the local community. Narelle has a Bachelor of Economics degree, a Master of Environmental Studies and is currently three quarters way through a Master of Applied Positive Psychology degree at the University of Melbourne.  For over 25 years Ms Martin has worked professionally in the environmental field, both in Australia and in Canada and is particularly interested in assisting people to manage and thrive with the impacts of climate change in rural and regional Australia.  She continues to work as a consultant with her own company, Regional Change Agency, located near Beechworth. Recently, Ms Martin was the Acting Executive Officer for the North East Waste and Resource Recovery Group while a new Executive Officer was recruited.  We are fortunate that, while not able to consider the permanent EO role due to her study and other commitments, Narelle is available to come and work with AVCL during this period of transition and providing us with her expertise while the recruitment for the permanent Executive Officer is underway.
Contact Narelle: eo@avclp.org.au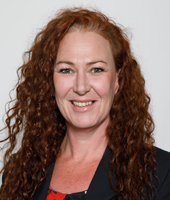 Annual Program Coordinator:  Karlie Langdon
Karlie's background is in education, training and community development, particularly catering for vulnerable communities and the youth sector. Karlie is responsible for the design and delivery of AVCL's flagship program, the Alpine Valleys Community Leadership Program. Any queries about our Annual Program including how to apply, the commitment needed to participate, content and how you can support the program can be directed to Karlie.
Projects Officer:  Kate Bell
Kate has extensive experience in membership support and event management and marketing.
Kate supports Alpine Valleys Community Leadership with a range of marketing tasks, including production of our newsletter, updates to our website and development of our database.  Kate also assists with event management, including delivery of our short courses, workshops and special events.  Alumni and supporters can contact Kate to update their contact details.
Contact Kate:  office@avclp.org.au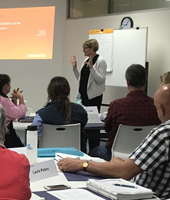 Special Projects Team
Our community engagement specialists know what makes communities tick.
Alpine Valleys Community Leadership is able to draw from its Annual Program's resources and networks to provide a talent pool of program presenters, facilitators and 400-strong AVCLP Alumni as required.
This talent pool includes a range of specialists with the ability to deliver program content and to facilitate workshops.
Alpine Valleys Community Leadership works closely with the Victorian Regional Community Leadership Program Secretariat to deliver state-wide community development and leadership development initiatives.