Alpine Valleys Community Leadership Board

Judy Charlton – Chair
Judy joined the Board in October 2020. Prior to her retirement from local government in 2017, Judy was the CEO at Narrandera Shire Council, and the former Director of Corporate Services at Albury City Council.  She maintains a strong desire to make use of her combined skills and passion for achieving outcomes within her community. Judy has an impressive track record in the areas of strategy, governance, human resources and finance. She has previously served on the Board of Albury Wodonga Health and Wodonga Regional Health Service. Judy enjoys reading and attending her monthly Book Club meeting as well as spending time with her grandchildren.
Anthony Griffiths – Deputy Chair
Anthony is a graduate of the 2005-2006 AVCLP program. In addition to AVCL, Anthony's other community roles include Director of North East Waste Resource Recovery Group, Treasurer of the Greta Valley Landcare Group and one of the Trustees of the historic Greta Cemetery. Anthony works for the Australian Tax Office and jointly operates the family beef cattle farm at Greta West. Anthony previously served as a Councillor with the Rural City of Wangaratta for ten years, including two years as Mayor and was also a Board Member of NECMA for eleven years. Anthony previously held the role of Board Treasurer, before moving to the role of Chair in November 2020; as of May 2022, Anthony is currently Deputy Chair. He is passionate about local history, environmental and sustainability issues and in his spare time enjoys reading, hunting and collecting vintage machinery.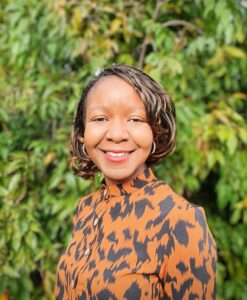 Felicity Whorlow – Deputy Chair
Felicity joined the Board in October 2022 and is a graduate of the affiliate Leadership Wimmera Program run by Wimmera Development Association. Felicity is an HR Consultant with Total HRM (Albury) and comes with extensive HR experience from both private and public organisations in Accounting, Family & Community Services and Education. Felicity holds a Master of Human Resources Management with majors in Industrial Relations and a Bachelor of Commerce with majors in Management and Marketing.
Passionate about developing organisational capability through its people, Felicity has been successful in supporting local businesses to develop and deliver strategic HR initiatives that are closely aligned to organisational strategic objectives. Her approach is focused on ensuring local businesses continue to grow and thrive now and into the future.
Living in Kiewa with her CFA volunteer husband and two daughters, Felicity enjoys camping and exploring the NE. On the weekends Felicity can be found sampling the beautiful food and beverages that our region has to offer as well as hiking, four-wheel driving, or baking.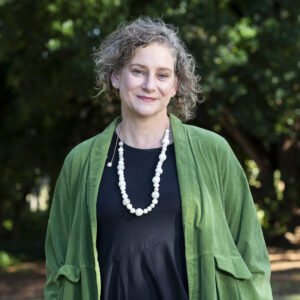 Katie Warner – Treasurer
Katie joined the Board in October 2020, taking up the role of Treasurer in November 2020. Katie is the Chief Executive Officer at North East Catchment Management Authority, and has extensive experience in business development, policy and strategic planning. She is a graduate of the Australian Institute of Directors, and maintains a strong understanding of organisational governance, risk and financial management, and the operation of government funding at both the state and federal level. Katie is currently a member of the La Trobe University Regional Advisory Board, and is a former member of the Beechworth Health Service Board.  Katie is passionate about the North East and is keen to support and encourage people to develop their careers and build lives in this part of regional Victoria.   Living in Beechworth with her family, Katie is involved in the family farming business which includes beef cattle, sheep and wine grapes. She enjoys getting out for runs on the wonderful North East trails – and occasionally tries to stay upright on a mountain bike!

David Kidd
David is a graduate of the 2004 AVCL Annual Program, joining the AVCL Board in October 2020. David was most recently the Director of Partnerships and Well-Ageing at Northeast Health Wangaratta; he is a future and strategic thinker and innovator, with strong skills and interest in communications, facilitation and improvement. David is passionate about health care awareness and improvement, and leadership development. In 2018, David was awarded the prestigious Winston Churchill Fellowship, allowing him to travel internationally, visiting hospitals and health innovation experts to learn from and bring to North East Victoria their knowledge and experience. David lives in Beechworth with his wife and daughter, and enjoys mountain biking, hosting his radio show on community radio and travel.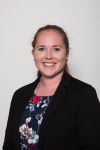 Sophie Enders
Sophie is a graduate of the 2018-19 AVCL Annual Program, joining the Board in April 2022. Sophie is the Project Coordinator for Swamps, Rivers & Ranges Inc. as well as working with Charles Stuart University and MDYC Moyhu Gymnastics club. She holds a Bachelor of Wildlife and Conservation Biology from La Trobe University. Sophie has a strong environmental and community focus, and is passionate about involving people with activities and access to our local North-East environments. She is interested in the protection of and education regarding natural environments and the Flora and Fauna within them and the role of leadership within this. Sophie lives in Wangaratta and enjoys Gymnastics, outdoor activities and spending time with family and friends.

Pip O'Donnell
Pip joined the Board in 2021. She is a graduate of the Australian Institute of Company Directors (AICD) and has completed her Master of Business Administration (MBA). She is a Chemical Engineer with 11 years' experience working across Refinery, Supply Chain and Commercial roles including those focusing on governance, strategy, contracts, and negotiations. She actively contributes to her NE Victoria community via local sporting groups and the Alpine Shire Community Panel. Living in Porepunkah and passionate about being in the mountains, Pip can be found outdoors skiing, riding or hiking. She has been skiing at Mt Hotham since she was two years old and was previously on the Mogul ski team.